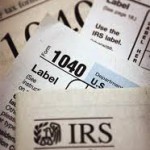 When I work with a new client, one of the first things that I do is to help them determine how much life insurance coverage they need. Often, the question "Is life insurance taxable?" comes up in the discussion, so I thought it was worth writing a blog post about.
The short answer to this question is "No!". According to IRS Publication 17
Life insurance proceeds paid to you because of the death of the insured person are not taxable unless the policy was turned over to you for a price. This is true even if the proceeds were paid under an accident or health insurance policy or an endowment contract. However, interest income received as a result of life insurance proceeds may be taxable.
This is good news, because it means that your beneficiaries will get to keep the full amount of death benefit that they receive without having to pay federal income taxes on it. Keep this in mind as you are trying to determine how much life insurance you should buy.
Are life insurance proceeds taxable? What about estate taxes?
Even though life insurance death benefits are generally excluded from income taxes, they are included as part of the estate of the deceased–if the deceased was the owner of the policy at the time of his or her death. What this means is that the death benefit might be subjected to federal and/or state estate taxes. Fortunately, there are ways to avoid including the death benefits in your estate. One way of accomplishing this is by placing your life insurance policy into an irrevocable life insurance trust (ILIT). If you think that your estate (including your life insurance death benefit) might be large enough to subjected to estate taxes, make sure that you discuss options with your life insurance agent and your estate planning attorney.