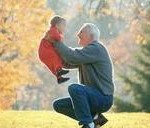 The value and flexibility of life insurance frequently can be enhanced by additional life insurance benefits, such as:
Waiver of Premium Benefit
Often referred to as a"self-completing"feature,thewaiverofpremium benefit allows premiums on a life insurance policy to be waived if the insured becomes disabled, as defined in the policy. The waiver of premium benefit generally is available for a small extra premium.
Accelerated Death Benefits
Many life insurance companies make it possible for policyholders to collect all or a portion of a policy's death benefits early, if the policyholder is terminally ill, stricken with a specified catastrophic illness or requires long-term care.
Accidental Death Benefit
For a small additional premium, the insurance company will pay an additional death benefit in the event of the insured's accidental death.
Option to Purchase Additional Insurance
In return for a small extra premium, the option to purchase additional insurance guarantees *the right to purchase additional insurance on the insured's life at
specified future dates, regardless of the insured's health or occupation at that time.
* Guarantee is based on the continued claims-paying ability of the insurer.
Life Insurance/LTC Hybrid Plan
A life insurance/long-term care "hybrid" plan combines the benefits of a life insurance policy with the availability of long-term care benefits should you need them in the future.
Copyright 2012 Broadbridge Investor Communication Solutions, Inc. All Rights Reserved.