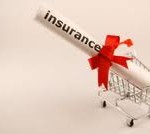 You've decided to buy life insurance, but with so many insurance companies and so many products to choose from, shopping for coverage can be a bit of a challenge. Fortunately, with a little homework and the right help, you may be able to find a policy that suits you at a good price. Here are some guidelines to help get you started.
Evaluate Your Life Insurance Needs
Before you can start shopping for life insurance, you have to know what you're looking for. First, what type of policy do you want? Many different types of policies are available, including term life insurance and several varieties of cash value life insurance. Because each type has its own unique features, you should understand the differences and select the one that best meets your needs. Next, how much life insurance coverage should you have? That typically depends on your income, your assets and debts, your financial goals and obligations, and many other factors. Choosing the appropriate amount of coverage is critical because you want to be adequately protected, but you don't want to pay for more coverage than you need. Finally, you should figure out how much premium you can reasonably afford. We can help you sort out these issues.
Evaluate Insurance Companies
A life insurance policy is only as good as the life insurance carrier behind it. That's why it's crucial to carefully research and evaluate companies before you pick one. (We can help you with this too!) Start with some basic questions. How long has the company been in business? Is it a trusted, reputable name in the industry? How many different types of insurance does it sell, and is life insurance one of its main products? Visit the company's website to learn more about it. In addition, there are many consumer websites and print resources that can give you more objective information. You can also rely on word-of-mouth references from people you trust. You can even contact your state's insurance department for certain information, such as customer complaints lodged against a company.
Finally, there are independent firms that make a business of rating insurance companies, usually on a letter-grade scale. The ratings are typically based on such factors as an insurance company's financial soundness, the performance of its investments, and its record of paying claims in a timely manner. Some well-known ratings service firms are A. M. Best, Standard & Poor's, Fitch, Moody's, and TheStreet.com (formerly Weiss). These firms may charge a fee for the ratings they provide, but it may be worth it if you're serious about evaluating insurance companies.
Comparison Shop!
How much you'll pay for life insurance coverage depends on many things: your age, gender, health, family history, occupation, lifestyle, and other variables all play a part in determining your rates. The kind of policy and the amount of insurance you need will also determine the premium. It's important to understand, though, that different insurance companies may charge widely different premiums for similar coverage. That is why finding the right policy at a good price takes some comparison shopping.
Keep in mind, there's more to comparing life insurance policies than just premium comparisons. This is particularly true for cash value policies, but it is also true for term life insurance as well. Some policies have surrender charges or other costs that may affect the total cost of the policy. Also, even if two policies offer the same level of coverage and seem identical in every way, they may not be. One policy may contain provisions and features that are more favorable to you. For example, some cash value policies have more flexible withdrawal provisions than others. Some term insurance policies have "living benefits" that others do not have. Read the fine print before you buy anything, and try to compare apples to apples.
Choose your Agent Wisely
No matter how you start your shopping for life insurance, you are going to deal with a licensed insurance agent when you decide to buy. This is true even if you buy a policy online or respond to a television ad by calling a toll-free number. Most life insurance websites and virtually all of the television advertising that you see are done by large, impersonal call centers. And while the people that you talk to will be licensed life insurance agents, they might not have the wealth of experience that you need in order to help you in the best way possible.
(Rates4Term.com is a website owned and operated by Cona Financial Group, a small life insurnace agency and financial planning firm that takes pride in treating each client like family. Our agents are qualified, experienced professionals who know how to find the best policies for their clients.)
So be careful. Choose wisely. A qualified professional can assist you with this entire process of buying a life insurance policy, starting with assessing your life insurance needs and choosing the right type of policy. He or she can help you evaluate insurance companies, do detailed policy comparisons, and balance cost against other issues. A professional can also interpret policy language and identify policies that are too restrictive for you.
Feel free to get in touch if we can help you with your life insurance needs.
Some portions of this article are copyright 2012 Broadbridge Investor Communication Solutions, Inc. All Rights Reserved.