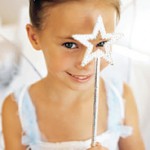 Day dreaming, playing dress up and catching fireflies…
These things are important to her. She sees no dollar amount tied to them, but you do. You know how costs can add up, especially if something unexpected happens and you can't cover mortgage payments or education costs. Her world would turn upside down. With life insurance it doesn't have to.
Call today to learn how life insurance can protect you and your family: (909) 293-8376.
© 2011 Rates4Term.com
2120 Foothill Blvd. Ste. 203 | La Verne, CA 91750
Questions? Call (909) 293-8376