I get a kick out of some of the memes that are floating around the internet, so I decided to create one myself: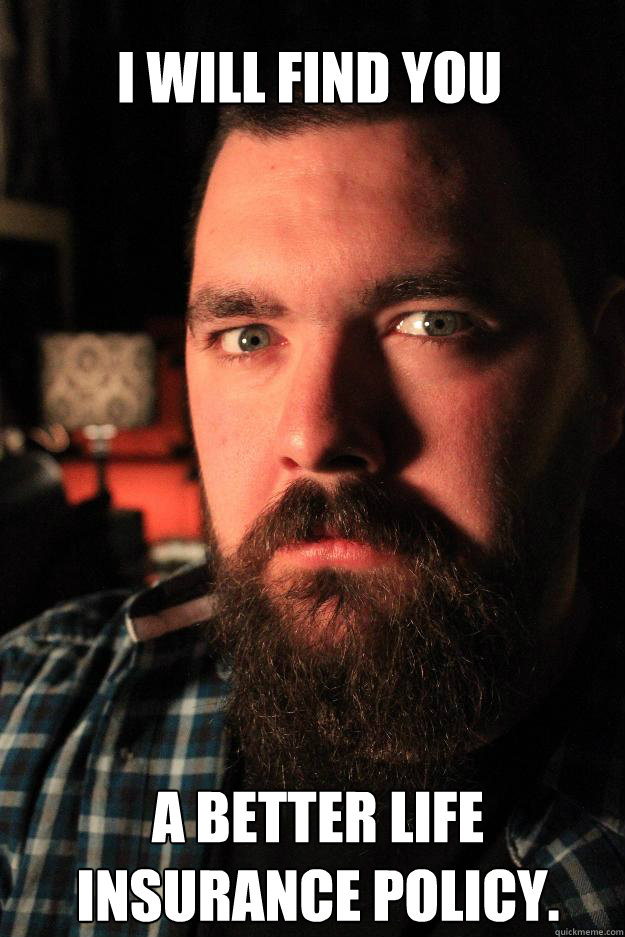 (No, this isn't a picture of me!) Finding a better life insurance policy can take you as little as 30 seconds. Just use our life insurance rate calculator located on the sidebar to compare rates from dozens of top-rated carriers. As always, let me know if I can help.
*This meme was generated using the website www.quickmeme.com. Have some fun and make a few yourself!