This website is owned and operated by Cona Financial Group, a financial planning and financial services firm based in La Verne, CA and Richard Eddy, licensed insurance agent and Financial Advisor, CA Ins. Lic. 0E76495.
The website was created to provide life insurance rates to the public in an unbiased fashion while respecting your privacy. So many of the websites that you find online offering free quotes on life insurance require you to input your detailed contact information before you can view the rates. They do this because once you input your name, address, phone number and email, they will then sell the information to a bunch of different insurance agents as a "lead".
If you have used a site like that, chances are that you have received more than a dozen phone calls from any number of agents, all looking to sell you an insurance policy. And if you are like most people, you probably don't really want your phone ringing constantly for the next 3 weeks!
So what we offer here is simple. Use our site to review life insurance rates from over 100 companies. You won't be required to enter any contact information in order to view these rates. If and when you find something that you like, get in touch with us. We will be happy to help you get the application process started, discuss your options and make recommendations if you'd like some advice. What we won't do is hound you with 5 phone calls a day, trying to chase you down so that we can "hard sell" you something that you might not need or want!
Enjoy the tools on our site and please feel free to contact us by phone or email if we can help you in any way.
While we would love to hear from you, you are under no obligation to provide any personally identifying information in order to use our website or review life insurance rates.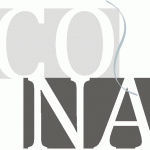 Cona Financial Group
2120 Foothill Blvd. Ste. 203
La Verne, CA 91750
(877) 883-3561
mail@conafg.com
Have A Question About Life Insurance? Let One Of Our Experts Help You.
Call Today (877) 883-3561